Hogan's Farm Shop & Cafe
Our Shop & Cafe is Open Every: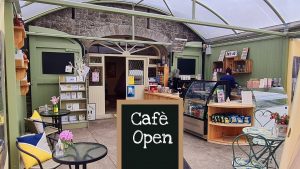 Wednesday -Friday 9-5pm , Saturday 10-4pm
The Turkey Store & More, staying true to our name we have a large range of turkey produce along with a wide range of other goods on offer in both our farm shop and cafe. Where possible we try to source all our products locally, which includes a wide range of Fresh, Frozen and Ambient goods. Our cafe serves a range of freshly toasted sandwiches, homemade sweet treats,a wide selection of herbal teas and of course our ever popular coffee perfection coffee.
Check out our Facebook  & Instagram page for up to date weekly deals