New Product Launch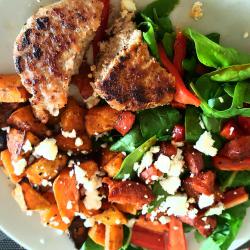 Hogan's Farm launch new product – Hogan's Farm Buffalo Turkey Burgers! Turkey Burgers are proving very popular because they are high in protein as well as Low in Fat and our Buffalo burgers add bit of kick to spice up your meal time!
We launched our plain turkey burgers last year and are proving success with a steady weekly following and continued sales growth.
With the demand for more options we trialled a number of flavours , and did we not have some fun!
We taste tested LOTS of different varieties , sometimes eating up to 10 different burger flavours per week!
Some were surprise hits like the Buffalo and a cheesy tomato version and some not so good ( let's just say chilli, carrot, kale and sweet potato might be nice on thier own but mash altogether with some turkey.. we all want healthy but need to taste good too!) With a high demand for low fat but tasty turkey burger and following extensive trials and customer focus group testing , our Buffalo Turkey Burger came out TOPS.
We launched just in time for end of Summer and now can be found in Dunnes Stores Grocery stores nationwide.
They are on a Massive  offer of Save 40% ( now only€3 pack for 4 x 100g burgers) so check them out in your local Dunnes stores, in the fresh turkey section!
And as always, we love to hear from you . I had always grilled burgers ..like Mammy done ( bless) but was surprised at the amount that fry them up and some only cook burgers  in the oven…so I ask you , how do you cook yours?!
Niamh ( Marketing)
Next Week's Blog – Update on the Woodland Bronze, how are these ladies getting on!
back